2022 Dates
Jan. 2022
BAWB Regular Monthly Meeting 
This will be a LIVE IN PERSON MEETING

6:30 Pm Networking Begins - So Come Early if you can
7:00 Pm the Formal Meeting starts and ends by approx. 9:00 Pm
Thursday January 20th,2022
We're Back!
LIVE IN PERSON MEETINGS START AGAIN!
Is this still a GOOD Time or the Right Time to Buy? 
Is this still a GOOD Time or the the Right Time to Buy?

Have we reached the TOP in Price Growth of this CRAZY frenzied Real Estate Marketplace as many experts are starting to say?

OR

Is the CA and SF Bay Area Real Estate Marketplaces and Prices poised to continue to climb even further (albeit more slowly) ? 

Can this stabilization of the Real Estate Marketplace achieved continue on for the LONG TERM as some industry experts / Realtors are advocating?

How will the FED's current policy towards Interest rates and Inflation affect us?

What about the soon to end Statewide Moratoriums on Evictions and Foreclosure laws and other restrictive State Legislation?
Will OUTBOUND population migration from CA continue? 

What is looming over the Horizon?

DO NOT MISS THIS MONTHS Thurs. Evening 1-20-2022 MEETING!
Start off the New Year Informed
"listen and learn"from our own industry expert
Speaker:
Investor, Educator, Real Estate Economist, Statistician and
Author of Timing the Real Estate Market;

Robert Campbell
Topic:
2022 Housing Forecast:
What Will Happen & Why
Program Director's Note:
"Robert has spoken at our meetings many times in the past and has been incredibly prescient in accurately predicting California Real Estate Market trends.Don't miss his insights at this months meeting…"
The Campbell Method: A Proven Timing System that Tells You EXACTLY When to Buy and Sell Real Estate to Make Maximum Profits! 
Dear Real Estate Investor: 
Imagine for a moment how you would feel if you could predict major turning points in the real estate market.

Suppose somebody handed you a 30+year time-tested system that would tell you ahead of time when property values were going to hit a peak … and then when prices were going to hit bottom years later.
If you could anticipate these kinds of critical real estate events in advance …
then not only could you make spectacular profits, but you could protect your money as well. 

Sounds pretty amazing, doesn't it?
Actually, it's not. The real estate market does signal its future intentions if you know where to look. 


Hello. My name is Robert Campbell and I wrote Timing the Real Estate Market to help both professionals and ordinary people make the most money in real estate with the least amount of risk. 
I also have my web Site; www.realestatetiming.com Based on a major breakthrough in tracking and predicting real estate trends, my book reveals the real estate timing technique that I call The Campbell Method .
As far as I know, The Campbell Method is the only proven method in the world that shows how to accurately anticipate upcoming changes in your local real estate market.
What this means is that when you read Timing the Real Estate Market , you are going to learn how to make and protect your fortune in real estate in the same way that J. Paul Getty, the Rockefeller's, Warren Buffett, and other super-rich investors made their fortunes: by focusing on WHEN to buy and sell.
It's true. When it comes to making money
in real estate, nothing beats good timing.
The reason that The Campbell Method is going to change the way you think about how to buy and sell real estate is that I share my truly remarkable discovery of five key real estate indicators. I call them Vital Signs, and they're able to predict the peaks and valleys of real estate cycles with an almost uncanny accuracy. As leading indicators to what's looming on the horizon for real estate prices, these Vital Sign indicators act like windows into the future, giving you advance notice of approaching trend changes from three to six months before they become obvious to the general public.
Author's Note: Timing the Real Estate Market is used at the University of San Diego by Professor Elaine Worzala. The class: Real Estate Investment. "The logic behind these Vital Sign indicators is air-tight," says Professor Worzala. "I'm very impressed, and my students love your book."
Copies of Timing the Real Estate Market Book will be available for purchase and autograph by Robert Campbell at the meeting.

UPCOMING Robert Campbell WORKSHOP
Saturday 1-22-2022
9 Am to 1 Pm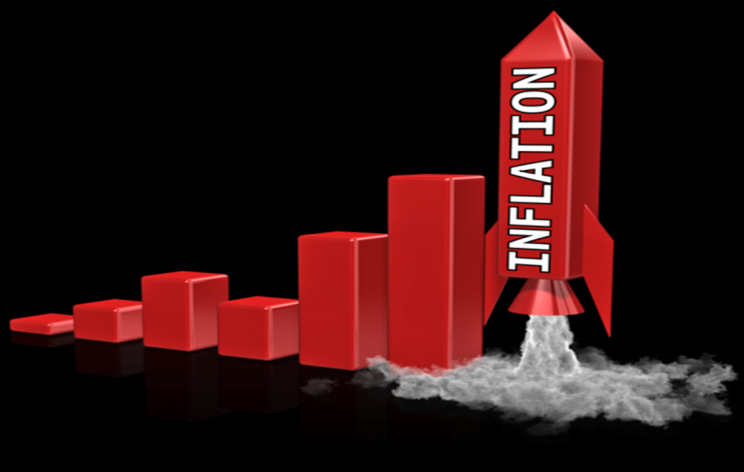 Inflation Is Back –
and What You
Should Do About It!
A Robert Campbell Seminar
This will be a LIVE - IN PERSON EVENT
To be held on Saturday January 22nd 2022
Corte Madera, CA
Inflation is Back – and with a Vengeance
Its been called a "Thief in Disguise"! and also a Silent Tax on Everyone!

For More Detailed Information about this Workshop or to Register CLICK HERE
---
Feb. 17th, 2022
BAWB Regular Monthly Meeting 
This will be a LIVE IN PERSON MEETING

6:30 Pm Networking Begins - So Come Early if you can
7:00 Pm the Formal Meeting starts and ends by approx. 9:00 Pm
Thursday February 17th,2022
We're Back!
LIVE IN PERSON MEETINGS
You've Got Questions?
We've Got Answers!
Short Notice but we had to reschedule our speaker for a later month.

This Months Thursday Regular BAWB meeting is a Q & A format
we have not done in quite some time.

COVID 19 - Threw us here in the SF Bay area and around the country a real "curve ball".
Many events unfolded that most thought were not possible.The real estate markets reacted in ways that most experts are still puzzled by. After many decades; the term
Inflation has now once again become a household word.
Some of you have stayed cooped up, or traveled out of the area, some of your have decided to sit on the sidelines, some of you have taken massive action and not let a pandemic go to waste.

Are we are a point in time with Real Estate of Irrational Exuberance and are there still Savvy Investments to be had?
Whether you're a seasoned pro, just starting out newbie, a builder, developer, contractor, realtor, wholesaler, rehab expert, or rehab wannabe; pick the collective brains of our attendees and experts.
Anyone and Everyone can attend!

Join us THIS Thursday evening 2-17-2022 for some insights on the market, where it may be heading, Marketing techniques, Alternative Financing, SAFE ways to do business in our current environment, Asset Protection, Options, Negotiating, and your chance to probe some of our guest attendees with your pressing real estate questions. Nothing will be off limits.
---
Mar. 17th, 2022
BAWB Regular Monthly Meeting 
This will be a LIVE IN PERSON MEETING

6:30 Pm Networking Begins - So Come Early if you can
7:00 Pm the Formal Meeting starts and ends by approx. 9:00 Pm
Thursday March 17th,2022
Real Estate is a relationship based business, so we welcome all levels of Real Estate investors - newbies and experienced to come and learn time-saving processes that will help you maximize your investments as well as build your network. Whether you're looking for expert advice or simply want to connect with other like-minded individuals this is the meetup for you!
Learn how to CORRECTLY Analyze Real Estate Markets to find the exact right location to invest in Real Estate. 

SPEAKER:
Abbas Mohammed
What will be Discussed and Covered:

1. What States you should be investing in NOW
and which states to avoid

2. How to pick the right regions and submarkets

3. How to get access to local data and correctly analyze Neighborhoods 

4. How to find the rent and appreciation growth
rate for different markets
 
5. What my criteria is for every deal I invest in

6. How to find the rent and appreciation growth
rate for different markets 
And much more! 
If you are a Real Estate investor, I highly encourage you to attend this event as choosing the right market can make or break the investments you choose to make and the properties you buy!
Who is Abbas Mohammed:
Real Estate investor involved with over 1500 apartments 
Among the Top 1% Real Estate Brokers in the US
Abbas started out in the Real Estate business as a REALTOR and quickly grew his business to become one of the top agents in the US in a few years. After having delegated his business activities to a high level, he switched his focus to investing in Real Estate and started buying large apartment complexes and raising millions of dollars from investors to invest in key locations and markets that are rapidly growing. 
Last year, The Abbas Group completed over 37 Million dollars of acquisitions in multifamily and continues to rapidly grow and invest in high quality locations and properties across different locations!
---
Apr. 21st 2022
BAWB Regular Monthly Meeting 
This will be a LIVE IN PERSON MEETING

6:30 Pm Networking Begins - So Come Early if you can
7:00 Pm the Formal Meeting starts and ends by approx. 9:00 Pm
Thursday April 21st,2022
Understanding the New CAR- California Association of Realtors
RPA- Residential Purchase Agreement
Don't get Hoodwinked!
Speaker: Cari Pace
As a BUYER if you've written or as a SELLER you've received any offers on a property lately chances are you've noticed how the CAR - California Association of Realtors RPA - Residential Purchase agreement has undergone major editing and changes at the start of this year. Many clauses and language that previously existed in the prior agreement used for years is now gone, has been reworded or has been reformatted and converted to a new CHECKBOX format and the the RPA has also grown to now 16 pages in length.
As is always the case with any written legal contractural agreement whether BUYING or SELLING a property you should have an understanding of what you are are obligating yourself to do or not do. They are many "minefields" contain in these agreements which can often trigger or create problems and lead to disagreement and litigation that you should be aware of.

Whether you are a Broker, Realtor or Real Estate Investor; Join us this month as our speaker will give us a summary and unravel the changes that have taken place with the New CAR RPA format and as an expert litigation witness share with you some of the "hot button" areas that often lead to misunderstanding and costly remedies that she sees when working with Attorneys and the Courts to sort out such issues.
NOTE: All Attendees will be given a SAMPLE copy of the New CAR - Residential Purchase Agreement and Joint Escrow Instructions document.

Don't Miss this VERY Important and INFORMATIVE Meeting.




ABOUT OUR SPEAKER
Cari's had an amazingly successful career as a real estate broker, manager, and past President of the Marin Association of Realtors. She's earned national designations of GRI, CRS, CRB, CCIM, and a Distinguished Service Award. She owns Professional Publishing.com where you can download any type of real estate form for a few dollars. 

Cari's authored three books, dozens of courses, and taught GRI as a Master Faculty Instructor for the Professional Realty Institute. 
Cari does real estate litigation advisory services for attorneys. They hire her to testify in trials whether a real estate agent has acted properly - or improperly. 
Cari will have a complimentary gift for you: a Sample copy of the new CAR RPA contract. She has also brought her landmark real estate reference book "Don't Shoot Me…I'm Just the Real Estate Agent!" and will autograph your own copy for $20. 
---
May 2022
BAWB Regular Monthly Meeting 
This will be a LIVE IN PERSON MEETING

6:30 Pm Networking Begins - So Come Early if you can
7:00 Pm the Formal Meeting starts and ends by approx. 9:00 Pm
Thursday May 19th,2022



Hyperlocal Marketing
For Investors
What you will Learn at this Meeting: 
* What is Hyperlocal marketing?
* How to stand out from the competition
* What it really takes to buy off-market
* Where are the pandemic foreclosures?
* Will there be a housing market correction and are you ready?
Learn to find GREAT Opportunities using Data...
Learn to better Target potential Prospects
Regardless of whether you are a Realtor or an Investor
using Big Data Correctly can result in more consistent deal flow for you! 
Speaker: 
Sean O'Toole, CEO and
Founder of Property Radar
About PropertyRadar 
PropertyRadar is the property data and owner information platform that real estate and home services professionals depend on to discover new opportunities to grow their business directly using enhanced public records data.
PropertyRadar makes available the same customer and market information that big business leverages daily, in an affordable, small-business friendly platform.
For more information and a free trial, visit PropertyRadar.com.
Company Contact:
Facebook: https://www.facebook.com/PropertyRadar
Twitter: https://twitter.com/PropertyRadar
LinkedIn: https://www.linkedin.com/company/propertyradar
Email: [email protected]
About Sean O'Toole
After a successful technology career in Silicon Valley, Sean purchased and flipped more than 150 residential and commercial properties, nicely exiting the market before the credit bubble burst. Combining his technology and real estate experience Sean launched ForeclosureRadar in 2007, well before most realized a foreclosure crisis was coming. The service was quickly recognized as the nations best foreclosure information source and helped tens of thousands of real estate professionals succeed in a market which was otherwise devastating. Sean then launched PropertyRadar in 2013 and has since helped thousands more small businesses uses public records to discover new customers and grow their business.
Sean O'Toole Contact:
Facebook: https://www.facebook.com/sean.p.otoole
Twitter: https://twitter.com/seanotoole
LinkedIn: https://www.linkedin.com/in/seanotoole/
Email: [email protected]
---
June 2022
BAWB Regular Monthly Meeting 
This will be a LIVE IN PERSON MEETING

6:30 Pm Networking Begins - So Come Early if you can
7:00 Pm the Formal Meeting starts and ends by approx. 9:00 Pm
Thursday June 16th,2022
Got Solar?
Do you know that the Calif. Energy Commission as of 1-1-2020 
is requiring ALL Newly Constructed residential homes must have Solar panels installed. 
The rules make California the first state in the nation to require solar panels on new homes.
Join us this evening to learn the IN's and OUT's about Solar power.
Solar energy is a renewable and non-polluting source that is steadily becoming more popular.

Our speaker this evening will cover its many applications and uses; the various types of systems, 
power options, equipment, aesthetics tips, costs to savings, etc. 
This is a wonderful opportunity to Listen, Learn and Get your Questions addressed about
using or going Solar! - Don't Miss It !
You will Learn about the many facets of using Solar Power;
* Residential, Commercial, pool heating, vehicle chargers, energy storage,
   battery back up, and generators.
* How does the Actual Design and Installation process work?
* Are all panels being sold and installed the same?
* Can you cut your ties with PG&E forever...
* What are the Financing options or incentives that are available...



SPEAKER - Keith Kruetzfeldt 

Keith along with his Father Paul both with engineering backgrounds own
and operate Suntegrity Solar. 

Suntegrity Solar has focused exclusively on solar since 2009. Since then, they have installed over 1000+ solar systems. They are authorized Enphase Premium Installers, LG Pro Installers, and Certified Tesla Installers. They have seen the proliferation of Solar uses over the years and also many providers, and installers that sadly have come and gone. 
---
July 2022
BAWB Regular Monthly Meeting 
This will be a LIVE IN PERSON MEETING

6:30 Pm Networking Begins - So Come Early if you can
7:00 Pm the Formal Meeting starts and ends by approx. 9:00 Pm
Thursday July 21st,2022
Design Through Data...
Are You finding that skyrocketing contractor prices are putting the squeeze on your profits? Stating the Obvious; According to Forbes, we are seeing the largest yearly increase of inflation in over 40 years. We are ALL feeling it in many sectors of our lives. Now more than ever, is the time to closely manage your rehab processes to reduce your expenses while crushing it in your design choices. Its important to get more BANG and Pizazz for your BUCKS. 
Designing With Data MEANS
Applying Data to Creativity
Learn Insider VALUE ADD Do's and Dont's techniques and tricks from Diana George our
Seasoned Renovation Design Expert
Why she was able to break price records by $250K MORE over the highest existing ARV
(After Repair Value) 
Learn the Right way to approach Analyzing MLS Data & Trends
• Why did Subject Property A sell for $150k over, while Subject B sold for $40k over
• Finishes that won't break your bank, but will break records
• Understanding Design Trends in your area
• Knowing what designs compliment or clash with each other
• Additions versus Rehabbing
• How to figure out if it is worth the cost
• What are Builders using?
• Walking new buildings to understand trends
• Hiring a Designer- Should you?
• Do not trust your contractor to act as your designer
• Do not Design based on your likes and dislikes
• Do not Design with your feelings. Design with Data.
• How to maximize your design if you can't afford a designer
• Don't reinvent the wheel
• 5 simple hacks to help you Negate the Rising costs of construction


Do Not Miss these
Valuable Insights Join Us!
About the speaker:
Diana is Founder, Designer, and has oversight of client relationships with DG Design Group;
www.dgdesigngroup.com She consults homeowners through the overwhelming process of home renovations by walking them through a proven system. She has done over 100 renovation projects in the last decade, which has given her a profound knowledge base and consistent success within the Real Estate Investment Industry. She was formerly the Co-Founder at Artemis Investments focusing on Acquisitions, Extensive Renovations, and Syndication. At age 33 she founded the successful real estate brokerage Vault Realty Group, a Real Estate Brokerage firm that focused on real estate investors, which was later acquired by Century 21 Real Estate Alliance.
Diana is a published author and continues to present at speaking engagements all over the Bay Area advising new and seasoned investors on how to be a profitable VALUE ADD investor in any market. Diana has been featured and/or quoted in WSJ, BBC, Forbes, Associated Press and several other national publications in regards to the real estate market, investments and economy.
---
Aug. 2022
BAWB Regular Monthly Meeting 
This will be a LIVE IN PERSON MEETING

6:30 Pm Networking Begins - So Come Early if you can
7:00 Pm the Formal Meeting starts and ends by approx. 9:00 Pm
Thursday August 18th,2022
Due Diligence for Rural Properties
Have you ever considered Buying or Investing in a Rural Type Property?


You know, the type of property where it may not be located in any type of defined Sub-Division or Main Street area? The type of property not served by traditional municipal utilities, etc. ? These Types of properties carry with them - their own sets of unique challenges and understanding.
Join us tonight as we have Peter Lescure; one of the best Civil Engineers, Land Surveyors and OWTS - Onsite Wastewater Treatment System Experts cover many of the challenges property owners; Buyers and Sellers face with Rural type properties when dealing with planning through construction, to engineering and surveying phases of such a property. Take Advantage of his expertise and get all your concerns and questions addressed so that the NEXT TIME you take a look at a Country or Rural Property- you will feel comfortable and confident in knowing the RIGHT questions to ask.


You will Learn and Understand Septic Systems, Wastewater Treatment,
Wells, and Boundary Surveys.
* Inlets, Outlets, Materials used; What components go into a Design
* How do Septic Systems work?
* What are some of the Different Types of Systems
* Challenges with designing a system
* How practical is Well Drilling as a Water Source today
* Enhancing Water Quality & Usage
* Regulations and MORE Regulations...
ABOUT OUR SPEAKER
Peter Lescure
P.E., Civil Engineer, Land Surveyor
Peter J. Lescure, P.E. established Lescure Engineers in 1979.Since 1979 Lescure Engineers has been a strong player in the OWTS field; including participating with the counties of Sonoma, Napa, Marin & Mendocino in developing policy and standards. This experience began in the firm's construction business era when Sonoma County and the North Coast Regional Board first approved experimental OWTS & required professional site evaluations. Mr. Lescure constructed some of the first Wisconsin Mound systems in the County; retiring from construction in 1984 and moving full-time into engineering design of approximately 2,000 systems to date. The firms' experience in OWTS
design has evolved through the various experimental and advanced systems including in more recent years the application of bringing sub-surface drip technology to small community systems.
---
Sep. 2022
BAWB Regular Monthly Meeting 
This will be a LIVE IN PERSON MEETING

6:30 Pm Networking Begins - So Come Early if you can
7:00 Pm the Formal Meeting starts and ends by approx. 9:00 Pm

Thursday September 15th,2022



How to Safely Do Business in a
Transitioning Real Estate Marketplace

Real Estate Markets Ebb and Flow as many factors contribute to Market Cycle changes. Some of these factors might include; Employment statistics, Economic Policies, Trade Policies, the Stock Market, Health of the US Economy, Interest Rates, Affordability and Consumer Confidence.
Within any Long Term Trend there are always points of Inflection whereby markets shift at different rates of change. It is at these
"Shift Points" where most confusion and Uncertainty exists thereby Creating FEAR- as well as Opportunity. 


Up, Down or Sideways- There are Opportunities to be Found in Each
of these Real Estate Market Scenario's

The Decisions you Make Today could have
Significant Financial Consequences
for you in the Future!

Join us this Month as we will Discuss Various ways to Safely Do Business in a Transitioning Real Estate Marketplace.
Don't Miss this VALUABLE and INFORMATIVE DISCUSSION
along with Great Networking !
---
Oct. 2022
Coming soon
---
Nov. 2022
Coming soon
---
Dec. 2022
Coming soon
---